Scaffolding Planks & Accessories
We always keep a large supply of scaffolding in stock, including: frames, x-braces, guard rail systems, adjustment screws, wood planks, casters, aluminium platforms, utility scaffolds and more!
We have the largest selection of Snap-On and Punch Hole scaffolding frames and accessories in Arizona
We rent: Frame Scaffolding, Aluminium Scaffolding, Systems Scaffolding and Baker Scaffolding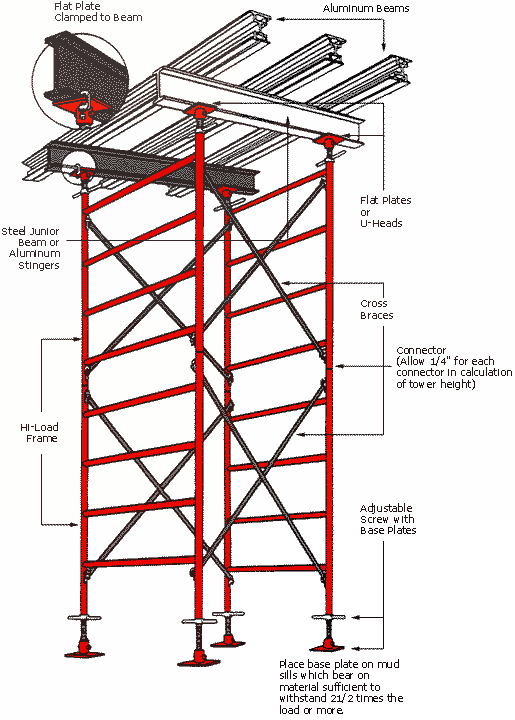 Shoring
At Phoenix Scaffolding, we offer shoring rental solutions for Digging, Lifting, Propping, Concrete Forming and more! Our team of shoring specialists will assist you in selecting the best system to fit your job requirements.
Our concrete forming systems are modular in design and suitable for handset or gang form applications
Our specialists will analyze your project and develop a formwork solution that is economical, efficient and safe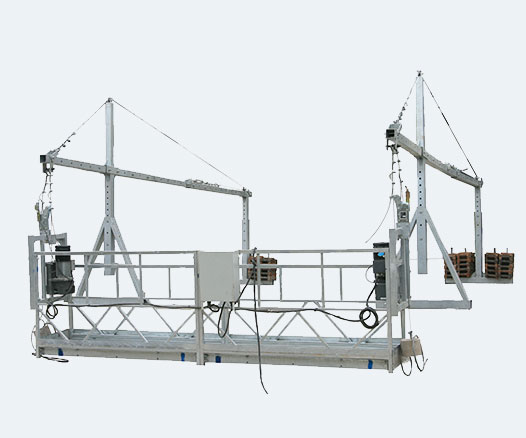 Swing Stage
Our two-point adjustable suspension scaffolds, also known as swing-stage scaffolds, are perhaps the most common type of suspended scaffold we rent. Hung by cables connected to stirrups at each end of the platform, they are typically used by window washers on skyscrapers, but play a prominent role in high-rise construction as well.
Modular sections which can be easily configured to meet the needs of virtually any swingstage application
Our climber units can transport workers at the maximum allowable speed of 35 feet-per-minute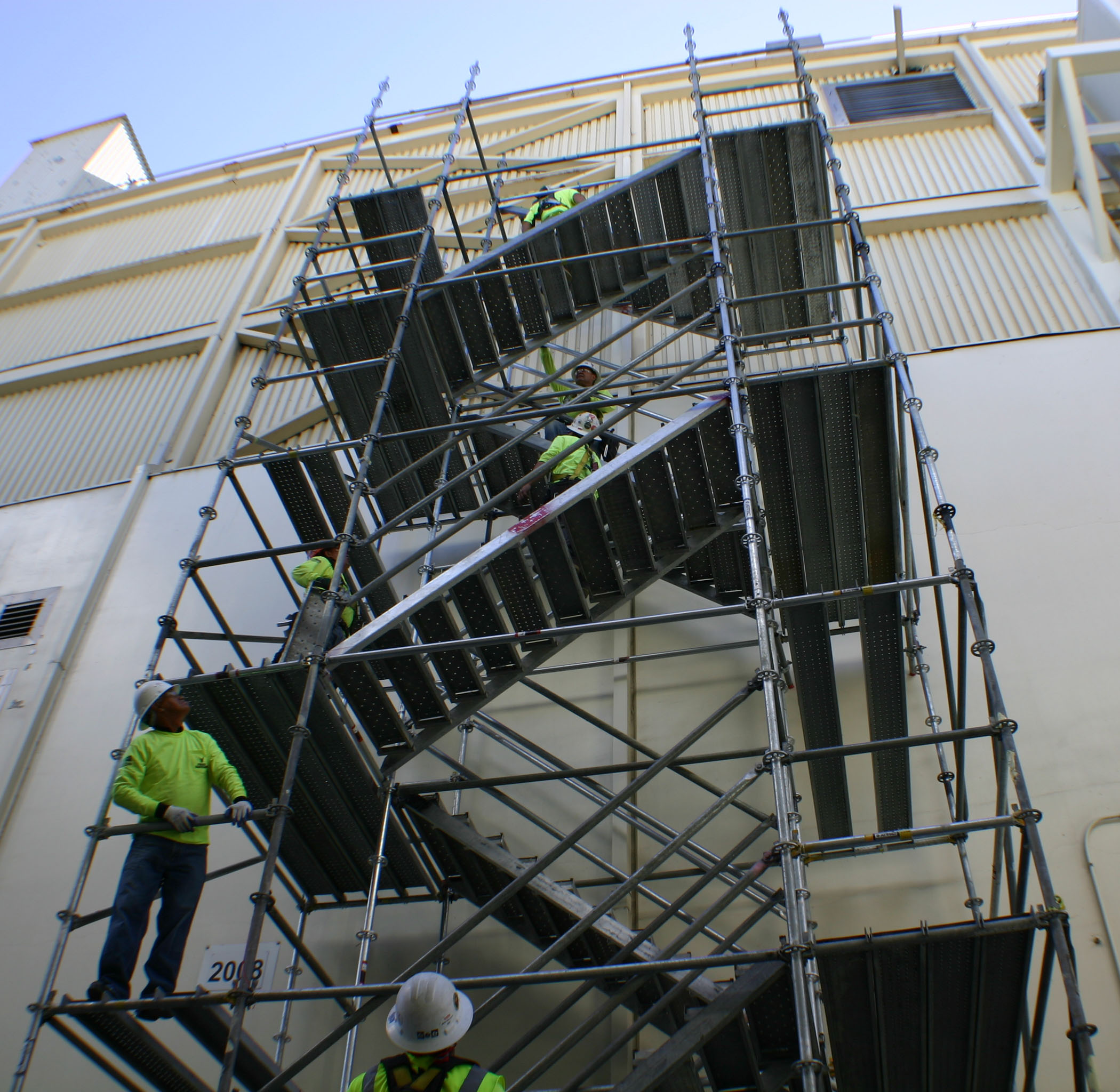 Systems Scaffold
System Scaffolds rentals are utilized in heavy industrial jobs, general construction, or projects where flexibility is key. The ability to quickly adjust to jobsite obstacles or conform to any radius makes system type scaffold the ideal choice for industrial applications. Refineries, manufacturing plants, and tank farms all benefit from using system scaffold in their facilities. From temporary stair unit towers to completed dance floors to a simple work platform for insulation work, with system scaffold you are only limited by your imagination and your budget.
System Scaffold is a lot quicker to erect eliminating the need for numerous fitting connections to be made
All components are pre-measured and pre-engineered to reduce jobsite confusion, number of components and construction time.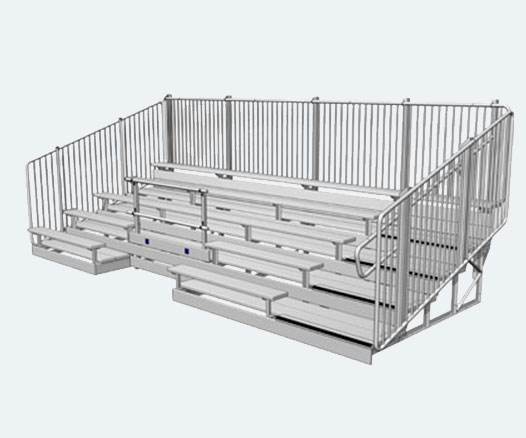 Bleachers
We are a premier provider of aluminum bleachers and grandstands, offering everything from fully compliant bleachers / grandstands to portable Tip-N-Roll bleachers. With lengths ranging from 7-1/2' up to 33' find the 2 row to 15 row bleachers that suit your environments' requirements.
Our portable, handicap friendly, and versatile bleacher seating is available in variety of sizes
Over 25 different styles of bleachers are available to rent for small and large events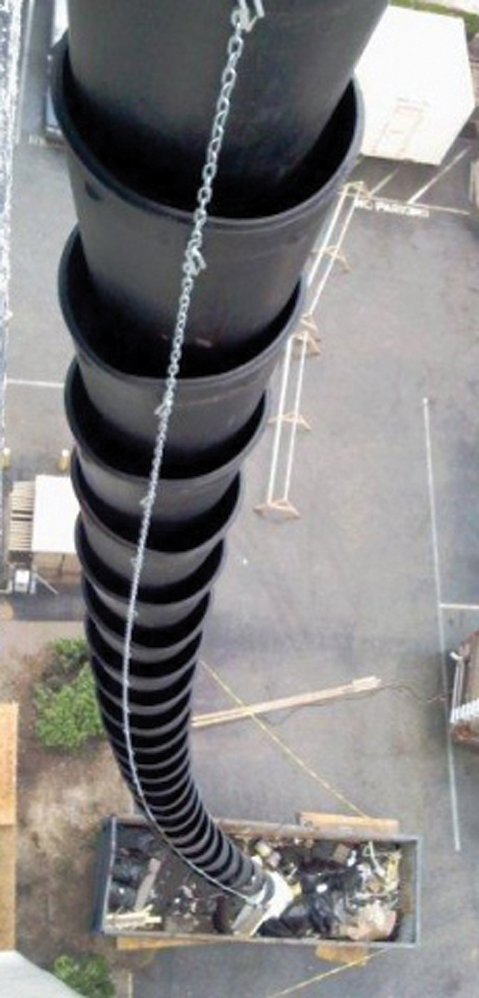 Trash Chutes
Looking for a heavy duty trash chute for your next job? Phoenix Scaffolding can help!

Some of our chute equipment includes: intake hoppers, protective liners, trash chute sections with chains, basic support frames, scaffold outriggers, window / parapet outriggers, manual winches, hopper retainer bars, crane picking bars and more...
Phoenix Scaffolding provides trash chute design and installation services in Arizona
Whether you need a waste chute for a small job site or a highrise building, you can count on us
At Phoenix Scaffolding, we will estimate, rent to and install anywhere in the state of Arizona. We proudly service your "high-reach" needs statewide.